The French Scientist Succumbs to a Series of Paralytic Strokes – His Labors in the Field of Chemistry and Bacteriology Brought Him Fame.
PARIS, Sept. 28. – (By Atlantic Cable.)
Prof. Louis Pasteur, the eminent bacteriologist, died at 5 o'clock this evening at Garches, near St. Clous, in the environs of this city.
Prof. Pasteur had suffered from paralysis for a considerable period of time. About eight days ago he sustained a violent paralytic stroke, and yesterday still another severe attack. He grew worse rapidly and remained in a comatose condition during his last hours.
SKETCH OF HIS LIFE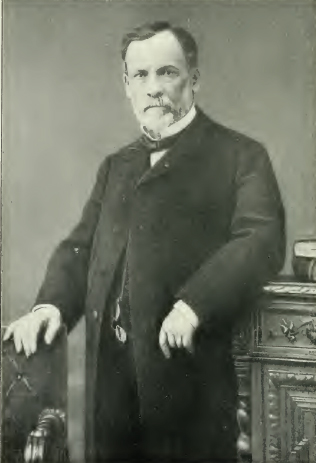 Louis Pasteur was born in Dole, France, December 27, 1822. He took his degree in 1847, was professor of physical science at Dijon from 1848 to 1849 and afterward of chemistry at Strasburg until 1854, when he organized the new faculty of science at Lille. In 1857 he went to Paris as scientific director of the Normal School: subsequently he was elected a member of the institute and toward the end of 1863 he assumed the chair of geology, physical science and chemistry at the School of Fine Arts and afterward that of chemistry at the Sorbonne.
He acquired great celebrity and received in 1856 the Rumford medal for his researches on the relation of the polarization of light with hemihedrals in crystal, and other researches, a French prize for his works on fermentation in 1859 and a Jecker prize in 1861 for his chemical labors. In 1873 he was elected associate member of the Academy of Medicine and the government granted him in 1874 a pension of f20, 000.
He is most widely known by his theory of microbes and his opposition to the doctrine of spontaneous generation and his researches in fermentation. He maintained that all fermentations are processes connected with life and not of spontaneous production, but that the living organism must proceed from a parent of the same kind. His researches in this line have been varied and extensive and perhaps no one theory in medical science has been the subject of so deep interest as that aroused by his ideas of inoculation against hydrophobia and tuberculosis and kindred diseases. He was the author or a number of works bearing on his favorite researches.
Originally published in the Los Angeles Times on September 29, 1895