Disciples of Louis Pasteur will be interested in the exhibition which will open at the Academy of Medicine, 19 west Forty-Third Street, on the hundredth anniversary of the scientist's birth, Dec. 27. This exhibition will include medals which were struck on the various dates of Pasteur's many discoveries, original manuscripts, and engravings. Books, many of them owned by private collectors, which give in detail the history of the man who was not only famous for his discovery of rabies anti-toxin, but of many other germ-killing remedies, have been loaned for the exhibit. It is doubtful whether any other one man has made a more successful fight against disease or contributed more to scientific research than the Frenchman.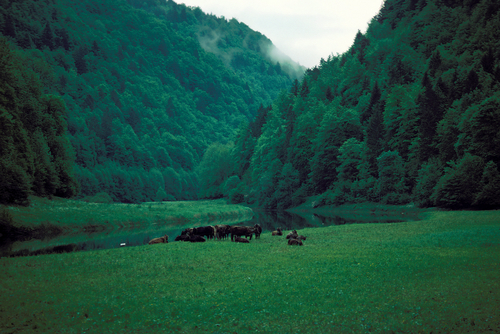 Born in 1822 at Dole in the Jura Mountains, Louis Pasteur, after graduating from preparatory school and college, began his search for obscure germs in the human body. Study and experiment were continued against the prejudices of the times and the scoffing of unbelievers. He was called "the man with the microscope." His work was alluded to as "alterile efforts." And it was not until 1855, when he was made Dean of the Faculty of Medicine at Lille, that his work began to demand recognition. Two years later he was called to the Ecole Normale of Paris to direct scientific studies.
It was about this time that he started his work on the acid causing fermentation in the human body. His son-in-law, Vallery Radot, in his book on Pasteur, has devoted several pages to this discovery. And one of the medals to be shown at the exhibit6ion commemorated this contribution to science. In 1868 Pasteur taught France how to keep her rough wine from going sour. The life history of fermentation as well as many of "the tricks, ways, likes and dislikes of nature" was brought out with Pasteur's incessant use of the microscope. The proper sterilization of apparatus and the adaption of processes to the individual ways of each ferment received his usual deep, searching study.
Another discovery which save France millions of dollars was the cause of disease among the silkworms. In several books, which are not on view at the Academy of Medicine, this investigation is treated at length.
Admirers of the great Pasteur who have in their possession relics of his work and life have offered them for this exhibition, which closes on the evening of Jan. 10 1923, with a public meeting. Professor Russel H. Chittenden of Yale University, Dr. William H. Welch of Johns Hopkins Hospital, Dr. Erwin Smith, Dr. Simon Flexner of Rockefeller Institute, Dr. Hermann M. Biggs of the New York State Public Health Department and Dr. W. W. Keen of Philadelphia will be among the speakers, who will discuss the principal phases of Pasteur's work – the understanding and control of epidemic diseases, influence upon surgical infections and puerperal fever, knowledge of the silkworm disease, special treatment of rabies, influence upon organic chemistry and fundamental contributions to biology.
An autographed portrait of Pasteur given by him to the father of Dr. Charles Stevens has been placed in the exhibit, and Mrs. H. D. Dakin, had before his death collected material for a book about Pasteur, whom he had always admired greatly. For some reason the book was never completed.
This exhibition at the academy of Medicine is only one of many being planned in various countries to fittingly commemorate the birthday of a man who has made as valuable contributions to medical science as the world has ever known.